Design Build Restorations Remodeling New Residential Commercial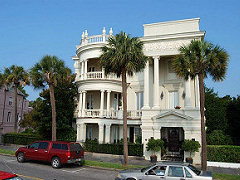 WHAT WE DO BEST
New construction, historic restoration and residential / commercial remodeling services & more!
Quality Workmanship & Product Knowledge
DOW INCORPORATED
Office (843) 308-0600
All Types of Commercial Remodeling Services
Fully equipped for all types of commercial building remodeling. We know that if your doors aren't open, you can't do business. For commercial remodeling service, we provide quick turn-around and flexibility, enabling our crews to work evenings and weekends, minimizing the amount of time you need to be closed. Our clients count on us for prompt and reliable service as well as design ideas and quality craftsmanship.
What types of commercial projects do we work on?
MULTI-FAMILY PROPERTIES – Such as apartment buildings, senior housing or condominiums. Dow Inc. specializes in remodeling services for multi-family and tenant housing. We provide complete remodeling service from repairs to renovations, improvements, painting and more.
EXTERIOR COMMERCIAL REMODELING – We all agree that the exterior of a building or shopping center is critical to attracting new tenants and customers. Dow Construction provides high quality exterior commercial remodeling services to ensure that your building remains up to date and continues to thrive.

INTERIOR REMODELING & BUILD OUTS – Whether a retail space, medical office building or commercial space, we offer commercial remodeling services to design and build interior spaces. As a commercial remodeling contractor, we are familiar with local and state building codes and can meet all your safety requirements.

COMMERCIAL MAINTENANCE & REPAIRS – Having a relationship with a commercial remodeler for your maintenance and repair service can save you money in the long run. Our commercial remodeling division can respond quickly to storm damage, flood, vandalism and other emergency situations to keep your operations running smoothly.
Total Team Coordination
While the experience, skills and craftsmanship of our team are known to be extraordinary, our clients are often surprised by our courtesy and consideration. We definitely believe there is more to 'value' than just getting the lowest price, and we strive to give our clients the best quality for the best price.

We know that building and remodeling projects can be very invasive and we make every effort to keep the process from being uncomfortable for our clients along with enhanced communication so you are able to have the results you are expecting. It goes without saying that safety is one of our key concerns, as well as compliance to all federal, state, local and customer regulations!
CALL OUR OFFICE (843) 308-0600
or click the button to learn more about us
Dow, Inc. Quality Work . . . Quality Affiliations

LadyWebPro.com
DOW INCORPORATED
Mt. Pleasant, SC (843) 308-0600
Copyright 2010 to Present - Dow, Inc. All Rights Reserved